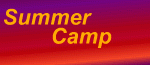 Our troop will be camping at the Treasure Island Scout Reservation this summer, from August 7-14. The Island is nicely situated on the Delaware River.
All scouts must have this medical form filled out before setting out.
A packing list and information about activities at camp will be put up soon.